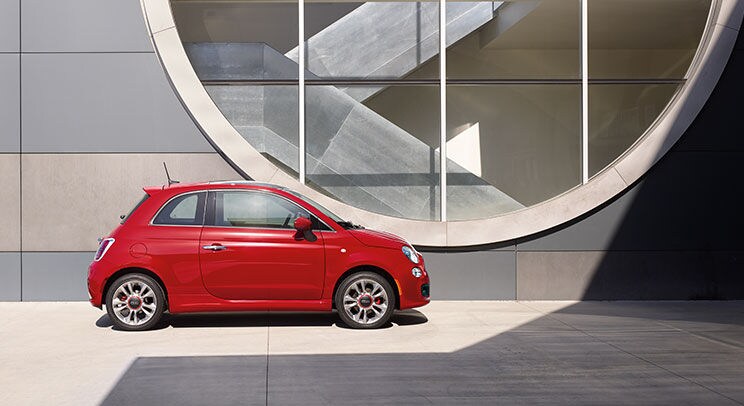 Vehicle reliability should be at the top of your list when shopping for any new vehicle, especially compact cars. Luckily, almost all new cars are built better than cars from the last decade. With the advancement of technology, the cars that we buy today are more dependable than ever, but what determines that factor? For most vehicles it comes down to size, performance, and build quality. The 2016 Fiat 500, despite its compact size, has achieved top marks on J.D. Power's 2016 U.S. Vehicle Dependability Study.
The Little Italian City Car that Could
A number of FCA brand vehicles, including the Chrysler Town & Country, Dodge Challenger, and Fiat 500 topped J.D. Power's dependability list for 2016. The Vehicle Dependability Study was based on responses from over 33,000 original owners of the 2013 model-year Fiat 500 after three years of ownership. With positive remarks from happy Fiat 500 owners, the little Italian hatchback charged to the top of the list. The Fiat 500 ranked highest in the City Car segment thanks to a combination of Italian craftsmanship and style.
Known for its distinct bubble shape, the Fiat 500 is a must-see compact car. Whether you're in the market for a fuel efficient, sporty, or peppy vehicle, there's a 2016 Fiat 500 waiting for you in Toledo, OH at Yark Fiat! With a 1.4L four-cylinder engine, the Fiat 500 will simply need basic maintenance to continue running for many miles to come. Just ask a satisfied Fiat 500 owner why they love their Fiat!
Inside the stylish Fiat 500, you'll find high-tech features to accompany the modern curves of the dashboard. With up to 15 exterior paint options to choose from, you can have your Fiat 500 just the way you want. For a more performance-oriented model, the 2016 Fiat 500 Abarth offers an increase in performance with the turbocharged 1.4L engine and manual transmission. The Fiat 500 is even available with a power retractable soft top in the 2016 Fiat 500c! There are plenty of ways to configure the2016 Fiat 500 to your liking.
Come check it out for yourself at Yark Fiat. We have a 2016 Fiat 500 in Toledo, OH waiting for you! Visit our dealership to see our entire new vehicle inventory, or contact us to schedule a test drive now.