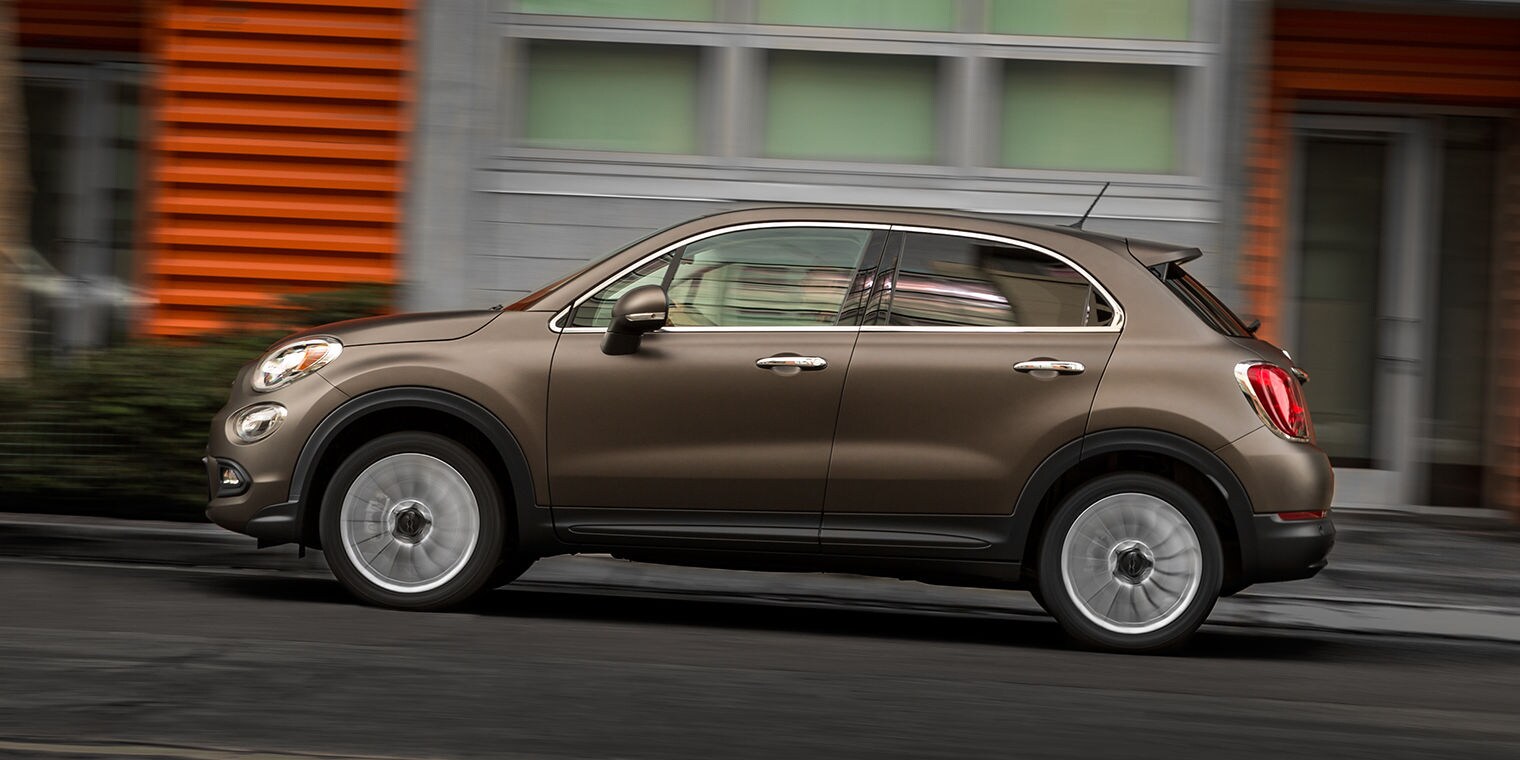 Fiat vehicles are stylish, small, and efficient Italian-inspired cars. There's no mistaking a Fiat when you see one on the road, but did you know Fiat offers a number of different models? From the classic 2016 Fiat 500 and spacious 2016 Fiat 500L to the robust 2016 Fiat 500 Abarth and highly-capable 2016 Fiat 500X, there's a Fiat vehicle for everyone. And, for those of you who want a sleek and sporty roadster, there's even a 2017 Fiat 124 Spider coming soon for you! The 2016 Fiat 500X offers a significant increase in interior volume, ground clearance, and cargo space. There's nothing small about the Fiat 500X's capabilities, and the best part is that you can drive one home today from Yark Fiat in Toledo, OH!
A Whole New Way of Thinking
The 2016 Fiat 500X will change the way you see compact crossover vehicles. FIAT USA's latest commercial shows how the brand would like you to imagine its crossover vehicle. The Fiat 500X is not a toy car, despite its smaller dimensions. With two more doors, the Fiat 500X is larger than the standard Fiat 500, and offers greater storage capacity and interior comfort. Fold flat the rear seat to see just how much you can fit back there! This is a Fiat that you can road trip in without your passengers complaining about space.
When you drive the 2016 Fiat 500X, you'll notice that it also offers more rugged capability with its available all-wheel drive system. With two available engines to choose from, you can have just the right amount of power that matches your lifestyle. The standard 1.4L MultiAir® Turbocharged Engine offers great fuel economy, while the 2.4L Tigershark® MultiAir® Engine gives you an increase in power.
Visit our dealership at Yark Fiat to learn more about the 2016 Fiat 500X for sale in Toledo, OH! Browse our new vehicle inventory for your dream Italian-inspired vehicle, and contact us to schedule a test drive now. Our team of experts is here to help you find your perfect Fiat match!