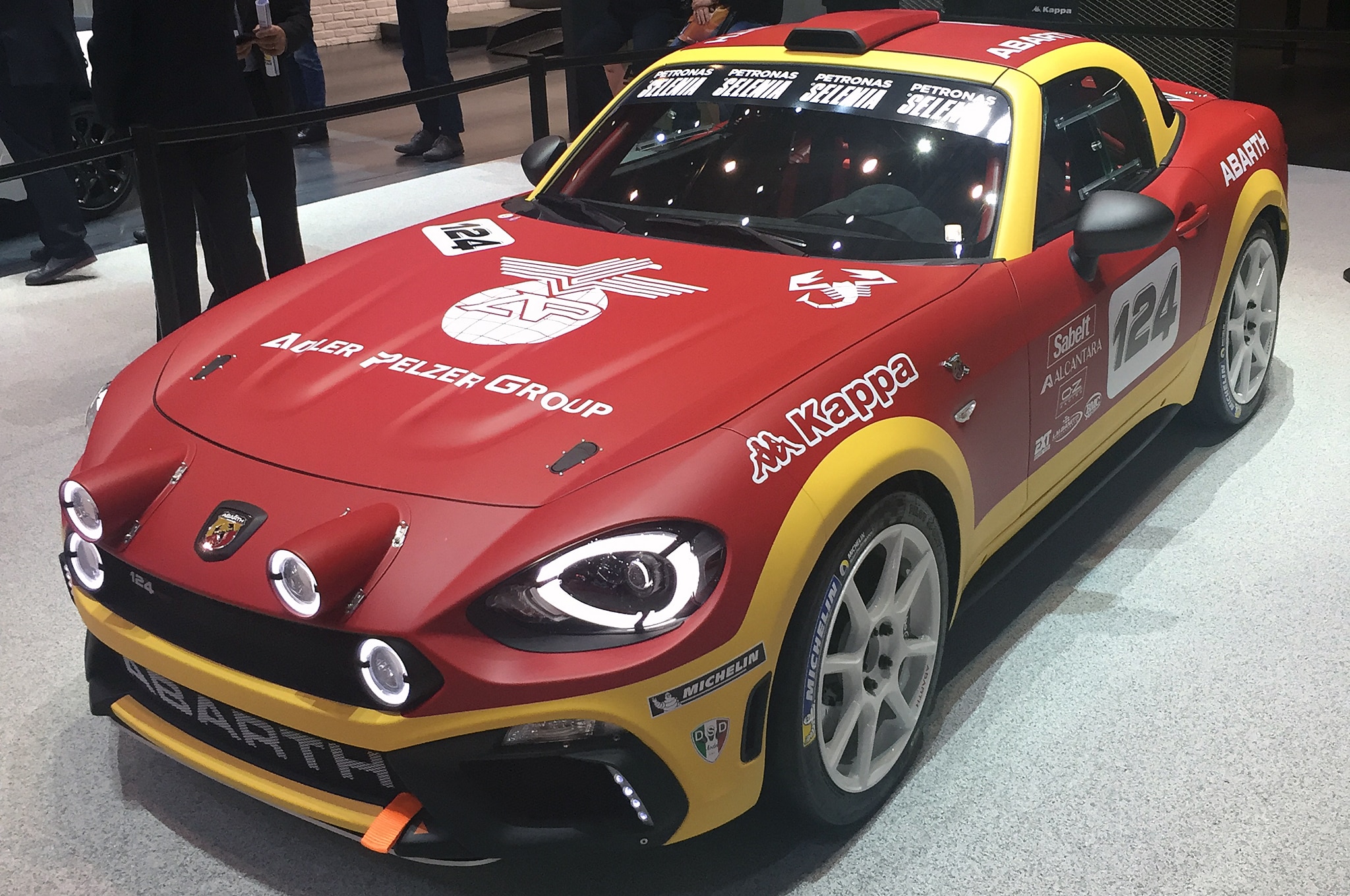 Yark Fiat customers may soon find a fixed-top version of the much-beloved Fiat 124 among the high-quality selection at our Toledo, OH, dealership. Autocar is reporting that the Italian automaker Fiat may unveil the fixed-top coupe as early as 2017. The fixed-top Fiat will likely be named the 124 Coupe and will stand in stark contrast to the Miata MX-5 convertible that the Fiat 124 is often compared to.
The Fiat 124 Coupe will offer an attractive alternative to the Mazda MX-5 Miata that is not offered with a fixed top. The fixed-top coupe Fiat 124 will cut down on weight and will offer improved rigidity and performance over the Miata. Autocar speculates that the fixed-roof 124 Abarth Rally Concept car may offer a sneak peek to how the Fiat 124 coupe's roofline may look if it reaches production.
Performance options are not yet finalized for the yet-to-be-released, fixed-roof Fiat 124, but options are likely to similar to the current options on the Fiat 124 Spider. If you're looking for something similar, come to Yark Fiat today to take a look at the 160 horsepower Fiat 124 Spider Classica that is powered by a 1.4-liter MultiAir® turbo engine. Opt for the 2017 Fiat 124 Spider that delivers optimum handling and best-in-class performance with a 164 horsepower engine that launches off the line.
The six-speed manual short-throw shifter in the all-new Fiat 124 Spider Abarth at Yark Fiat optimizes clutch performance for the best possible responsiveness.
Visit Yark Fiat today to learn about the rumored fixed-roof Fiat 124 or test drive a 2016 Fiat 124 Spider today! Keep your eye out for the Fiat 124 Coupe at Yark Fiat if it comes to fruition and see for yourself the Italian-engineered performance of Fiat.