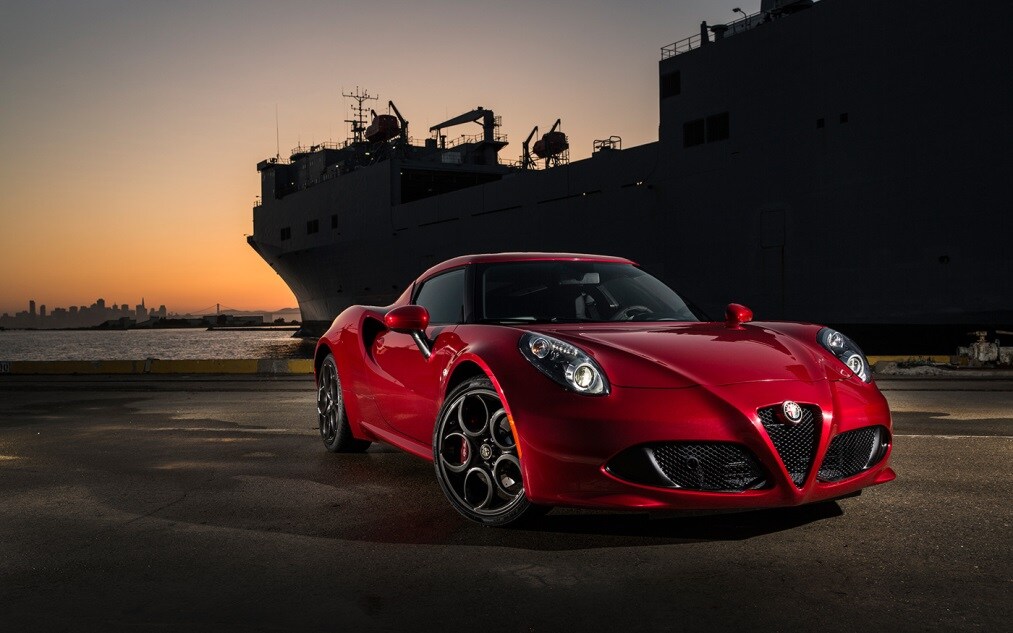 Fast. Powerful. Exciting. Beautiful. Ingenious. These are only some of the words that describe all-new 2015 Alfa Romeo 4C - the captivating, Italian made sports car that we've long been waiting for in the United States. If you haven't heard about the Alfa Romeo 4C, Yark Alfa Romeo FIAT dealership in Toledo, Ohio is here to give you all the details.
Beginnings
The Alfa Romeo 4C will be built in the Maserati plant in Modena, Italy. It was first revealed as a concept car at the March 2011 Geneva Motor Show. Production vehicles soon followed at the 2013 Geneva Motor Show. The vehicle became available, exclusively to all European Alfa Romeo dealerships in October 2013. Soon after, Alfa Romeo opened its doors and started taking sales orders for the 4C in December 2013 from consumers in the United States.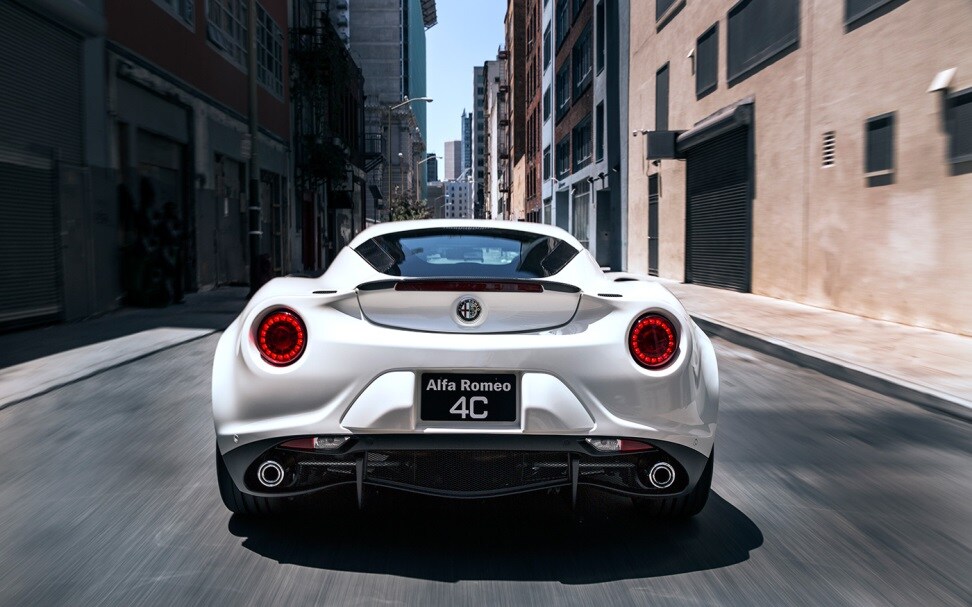 Launch Edition
The first release of the Alfa Romeo 4C in the United States is called the Launch Edition. Only 500 cars will be released during the initial launch. The Alfa Romeo 4C Launch Edition will have all the features the original concept car promises, and more.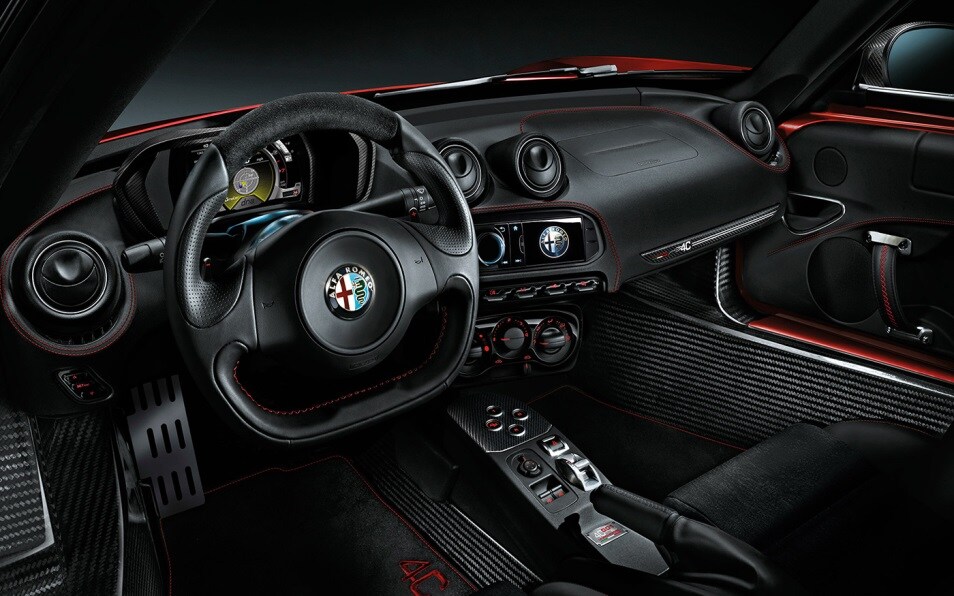 Cutting-Edge Technology
* With a carbon fiber monocoque body and aluminum front and rear sub frames, this lightweight two-seater sports car weighs in at only 236 lbs. translates to speed and control for the driver.
* The 6-speed Twin Clutch Transmission and Launch Control features of the Alfa Romeo 4C allows for easy and smooth transitions at the tip of your fingertips and foot pedals.
* The D.N.A (Dynamic, Natural and All Weather) system enables the driver to adapt to all road conditions. An additional Race mode gives you full control of the vehicle by cutting off the stability control system and ABS.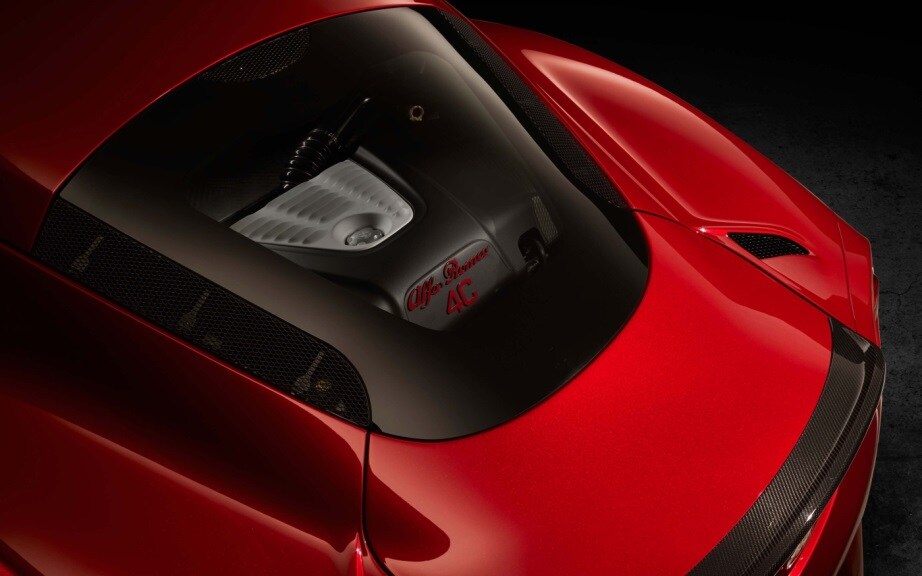 Turbocharged Performance
* The 1750 turbocharged, all aluminum l4 engine generates 237 HP and 258 lb-ft of torque.
* This speed devil can accelerate from 0-60 MPH in 4.1 seconds, at a top speed of 160 MPH.
* The 18-inch diameter front wheels and 19-inch diameter rear wheels with self-ventilating drilled discs make for an effective braking system that can stop the vehicle from 60 MPH to 0 within 118 ft.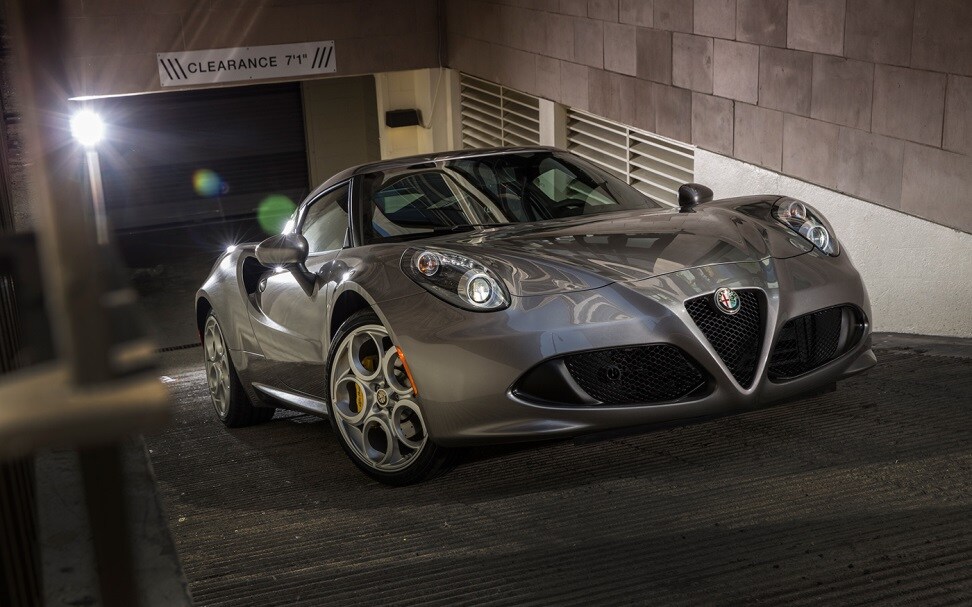 Irresistible Style
* The Alfa Romeo 4C was made for speed. It was designed to i ntegrate the lightness of carbon fiber and aluminum into a distinct, aerodynamic vehicle with curvy yet muscular lines.
* It has the classic V-shaped, front grilles with ovious inspiration from the Alfa Romeo 33 Stradale.
* With a car this this bold, only a few colors can complement the shape and features of this car. That is why there are only two color options; a Lava Red and Fluid Metal with black accents make this car the sexiest vehicle on the road.
For sports car fans, the 2015 Alfa Romeo 4C is a vehicle that will never go out of style. With inspirational design and engineering, this is one car to look forward to in 2015.